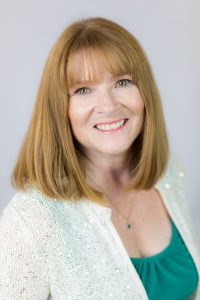 Nevada County has been my home since 1989 and I started my first business here.
I do call Nevada County home, although I was born and raised in Rhode Island. I love it here! For me, it was the perfect place to start my own business. What a great decision! Throughout my career as an aesthetician and massage therapist helping clients to look and feel great has been a joy. I've had the pleasure of meeting the most incredible people over the years and have felt blessed by their patronage and friendship. It is a beautiful thing when passion and career come together!
I spent the first three years as an aesthetician and massage therapist gaining hands on experience.
In 1990 I opened my first business, Simply ahhh… It was a little room within a salon located in Grass Valley. Eventually the salon evolved into this area's first true day spa. My business achieved great success. In the meantime a new opportunity presented itself in 2006. Henceforth I relocated to England for 8 years. I lived and worked in a lovely little village called Yaxley in Cambridgeshire. I enjoyed the culture and met many wonderful people although I was missing family and friends. For this reason my heart brought me back to Nevada County in the spring of 2014.
The desire to resume offering facials, massages and waxing was the motivation behind Lovely Tones Skincare by Colleen.
I gave a lot of thought as to what I would call my new business. The name would need to connect to each woman's own special beauty. Lovely is a common term used in England to describe someone who is beautiful or graceful. Tones is in reference to skin's tone, firmness, color, vibrancy. Hence, Lovely Tones Skincare just felt right and more importantly, I was happy to be working here in Nevada County again.
Your services will be in a lovely restful setting.
Services are offered in a modern, quiet and private location within Lake of The Pines; easy to get to from the corner of Hwy 49 and Combie Rd, halfway between Auburn and Grass Valley.
In conclusion, I would like to take a moment to thank all my friends,  former clients and colleagues. You have given me the best 16 years of my career here in Nevada County and I look forward to seeing  you again and to meeting new clients as well. 
Colleen Hall
How may I help you?